Welcome to Queenstown Lakes Premier 1968 Black Mustang Wedding and Car Tour Chauffeur Service!
Make your special day or scenic adventure even more memorable with our iconic 1968 Black Mustang. Cruise in classic style and elegance through the breathtaking landscapes of Queenstown Lakes, creating unforgettable moments along the way.
Wedding Car Services: Step back in time and arrive in style on your big day with our vintage Mustang wedding service. Our chauffeur will pick you up in our restored 1968 Black Mustang, ensuring you make a grand entrance. With its sleek black exterior and luxurious interior, the Mustang provides the perfect backdrop for your wedding photos. Sit back, relax, and enjoy a smooth ride as your driver takes you to your ceremony and reception venues, making your wedding day truly extraordinary.
Car Tour Services: Experience the beauty of Queenstown Lakes from a whole new perspective with our personalized tour service. Whether you're a visitor or a local, our 1968 Black Mustang is the ultimate choice for exploring the region's stunning landscapes and especially wineries. Our knowledgeable chauffeur will guide you through wineries on the most breathtaking scenic routes, ensuring you capture the taste and essence of this picturesque area and world-renowned wine region. From the crystal-clear waters of Lake Wakatipu to the fine wines of Central Otago, every turn of the journey will leave you awe-inspired.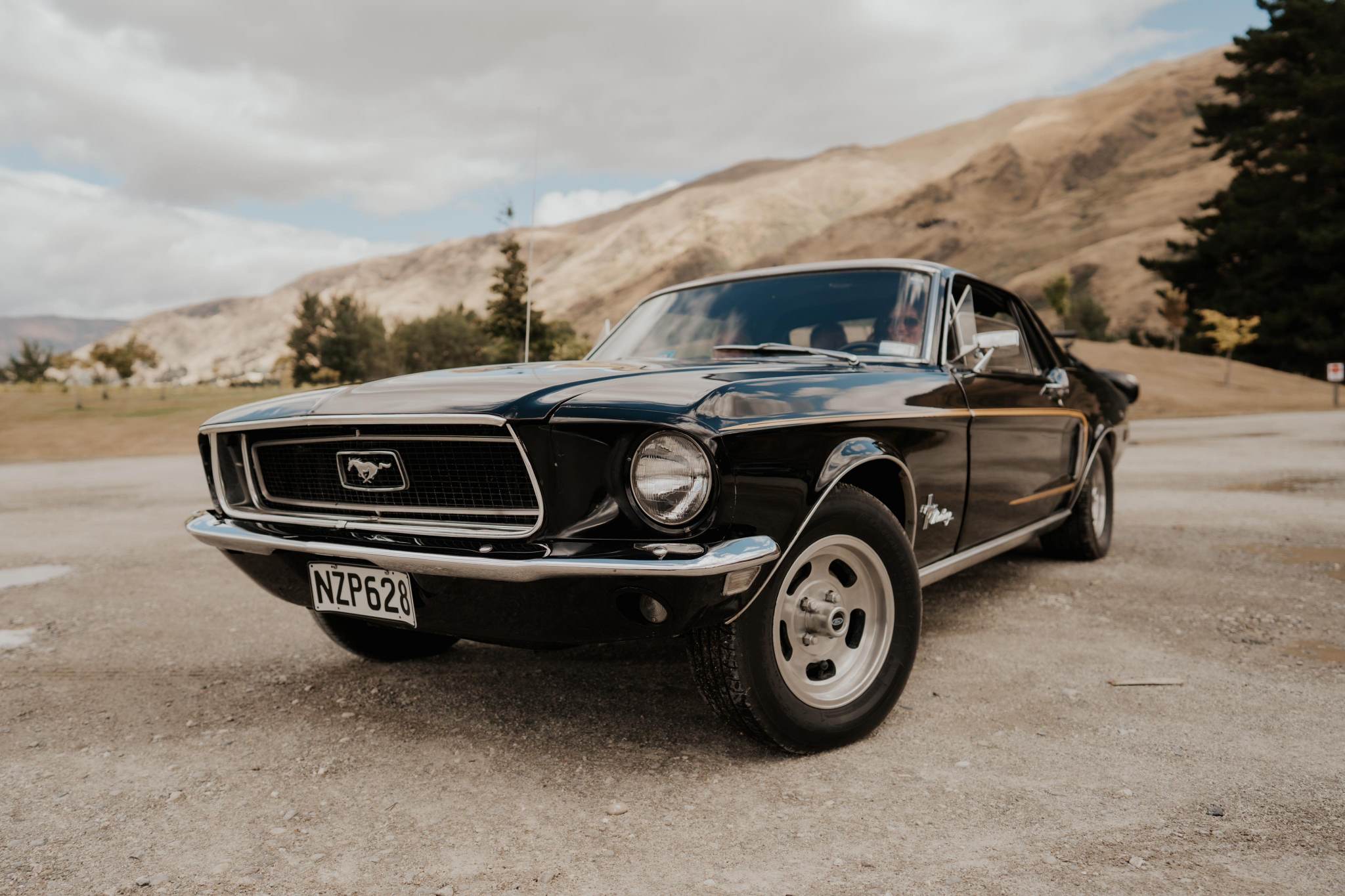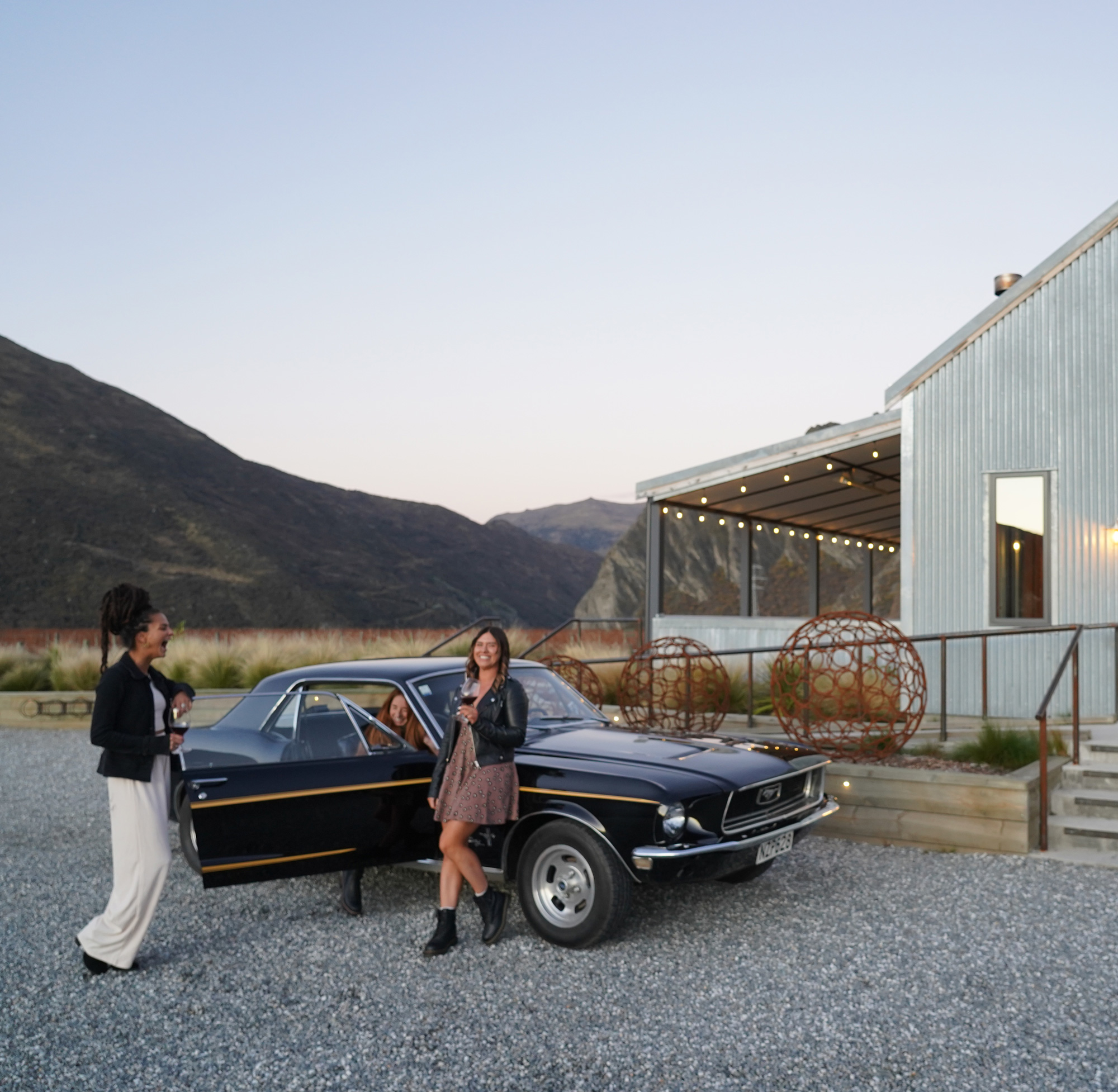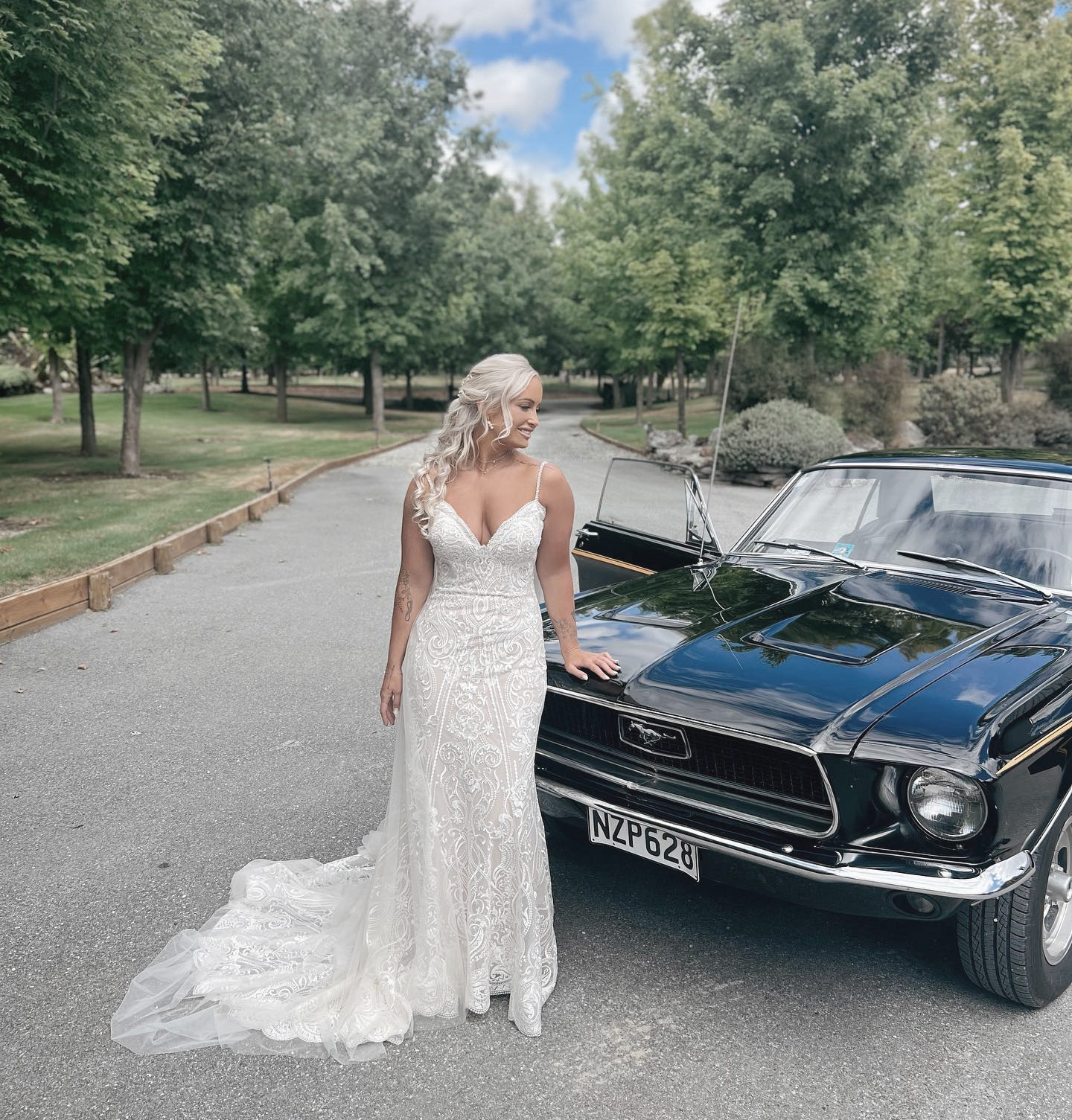 Unforgettable Nostalgia: Our vintage 1968 Black Mustang exudes timeless charm and nostalgia, creating a unique and memorable experience for every occasion.
Attention to Detail: We pride ourselves on our meticulous attention to detail, ensuring your comfort and satisfaction throughout your journey with us.
Professional Chauffeur: Our experienced chauffeur is not only a skilled driver but also a knowledgeable guide with a passion for wine, ready to share fascinating stories and insider tips about Queenstown Lakes.
Customized Service: We understand that every wedding or tour is unique. That's why we offer tailored packages to meet your specific requirements, making your experience with us truly personalized.
Exceptional Customer Service: From the moment you contact us until the completion of your journey, our dedicated team is committed to providing exceptional customer service and making your time with us unforgettable.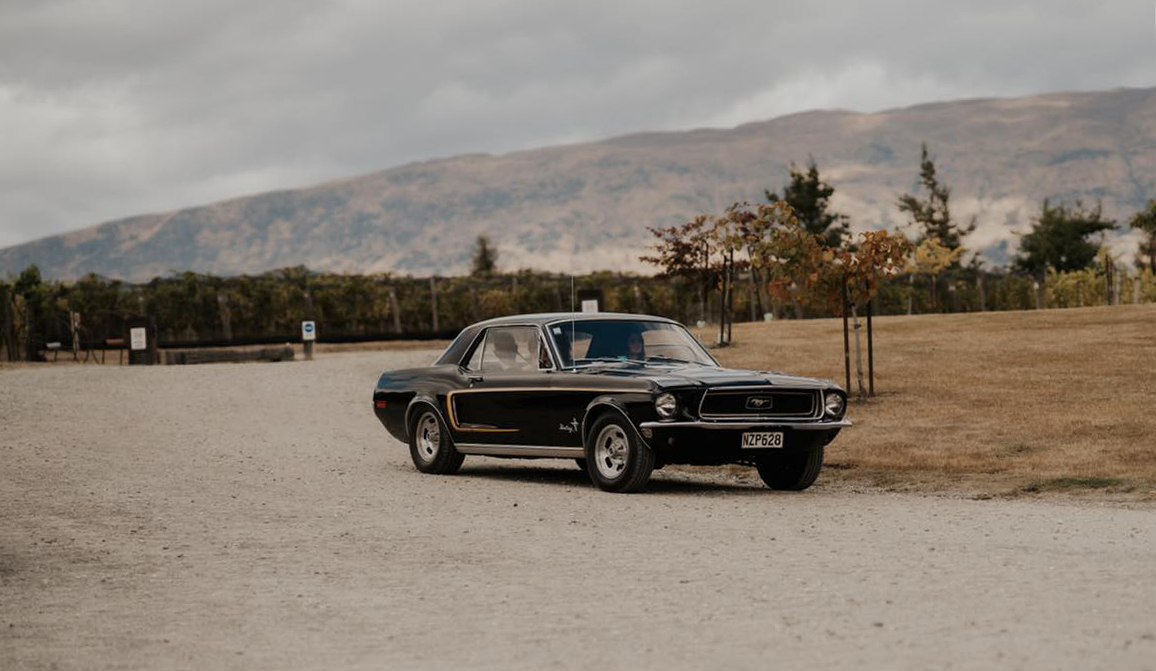 Contact us today to book your 1968 Black Mustang Wedding and Tour Chauffeur Service in Queenstown Lakes. Create timeless memories and embark on an extraordinary journey through the stunning landscapes of this picturesque region.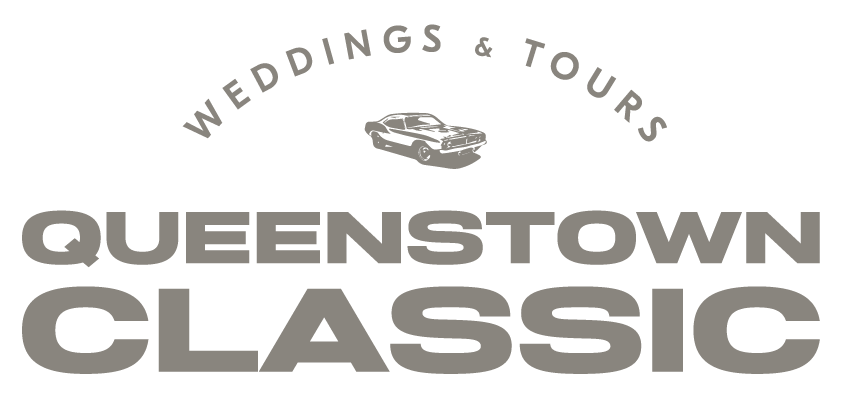 Let us be a part of your special day or guide you through the wonders of Queenstown Lakes in unparalleled style and elegance.
QUEENSTOWN WEDDING ASSOCIATION
WANAKA WEDDING ASSOCIATION